Litter "K" is for K9!
2 femal and 2 males were born!
DOB 3/27/2018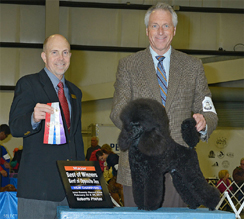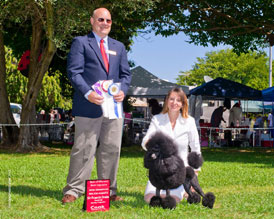 Sire :AKC CH Black Pearl Happy Hippie (Hippie) Dam:CH Black Pearl Golden Gate to our Destiny (Destiny)
Black Pearl K9 Kiddo (Emili)-Pink collar girl - went to Albuquerque, NM with Elizabeth Brower and her family on June 1st, 2018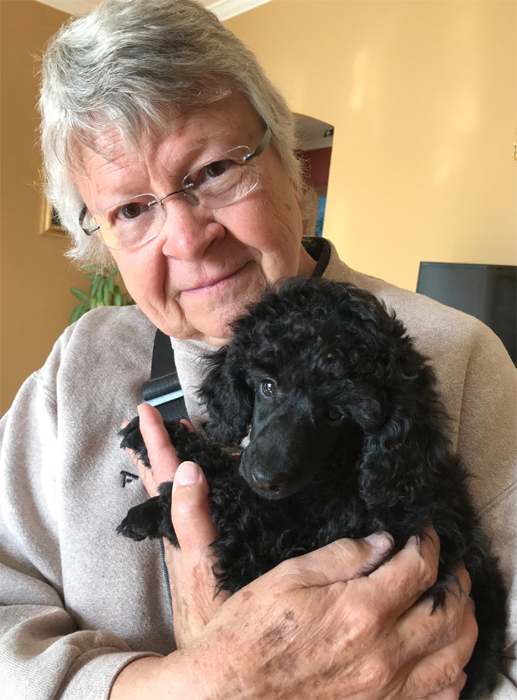 Black Pearl Kalifornia King (Frisco)-Blue collar boy - went to Battle Lake, MN with Thomas and Joanie Gedde on May 30th, 2018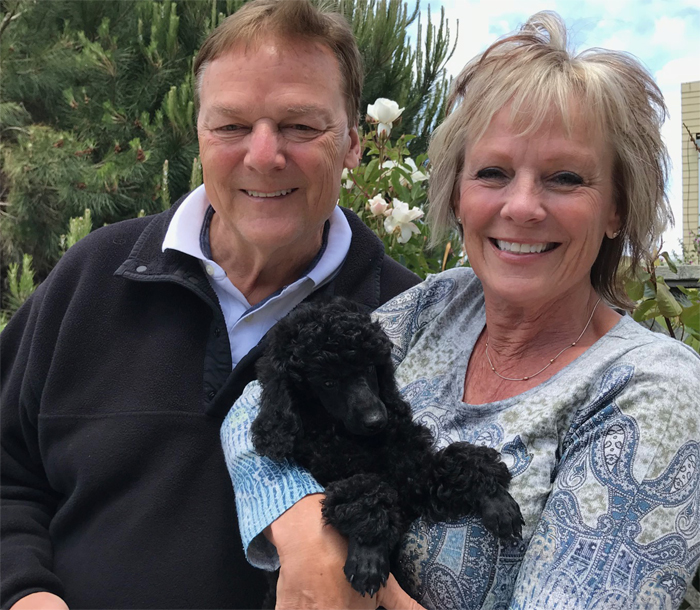 Black Pearl Kashtanka (Mimi)-Yellow collar girl- went to Moss Beach, CA with Dorothy Dillon on May 29th, 2018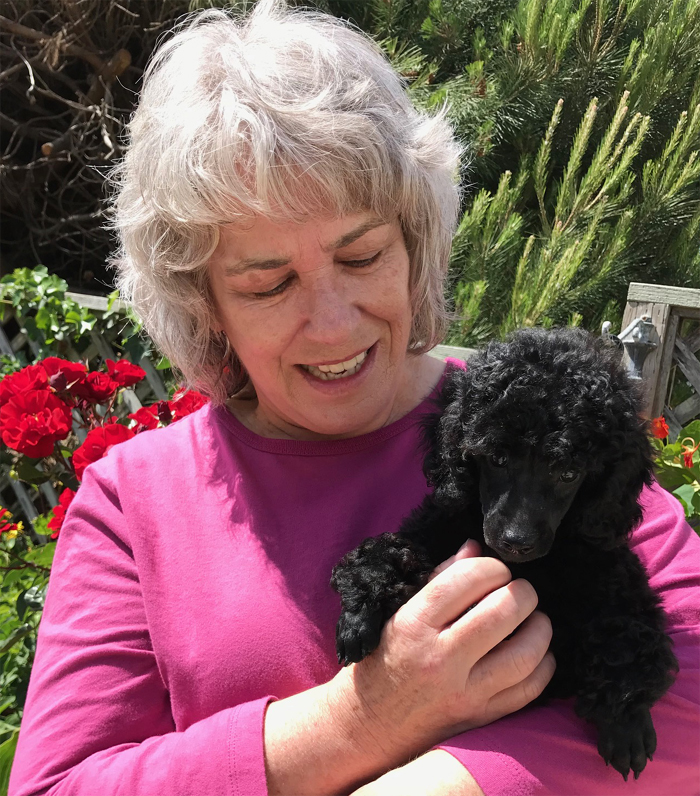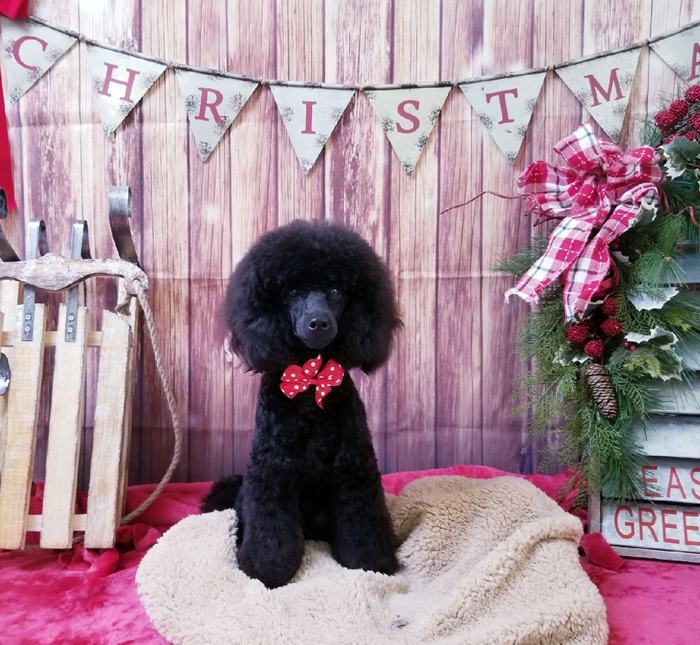 Black Pearl Kennel Knight (Knight)-Purple collar boy - will stay with us and Karen in San Francisco and will be our next dog show Star! Stay Tuned - May 28th 2018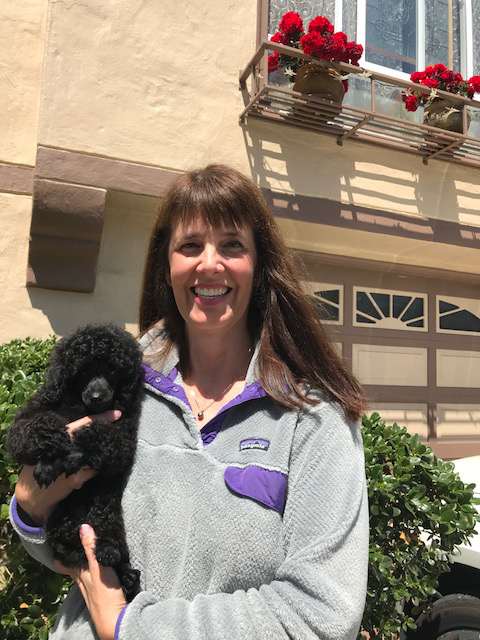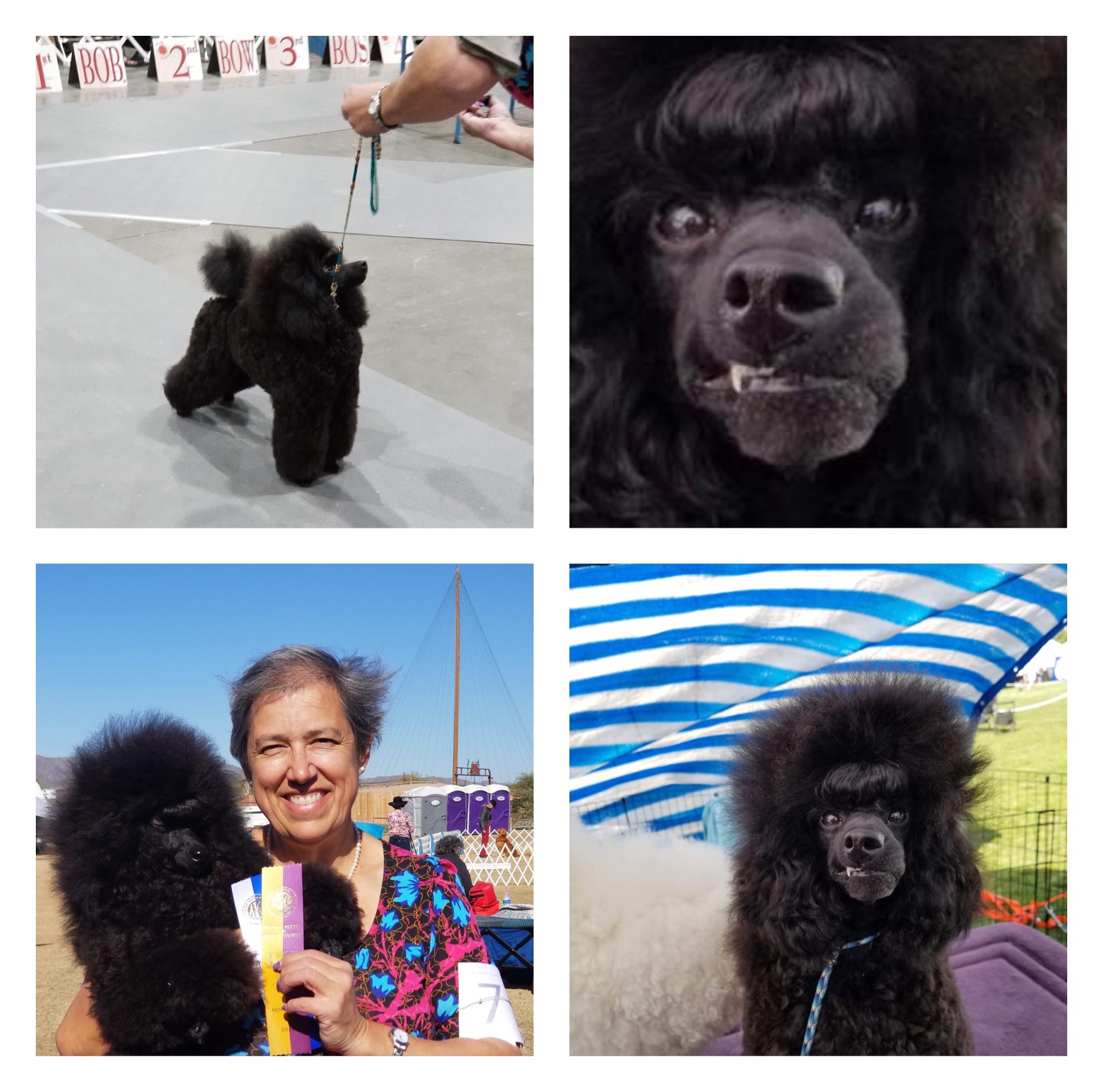 Week 8- 5/22/2018 I like my vet ..... all shots and exame done! Ready to go to my new home :)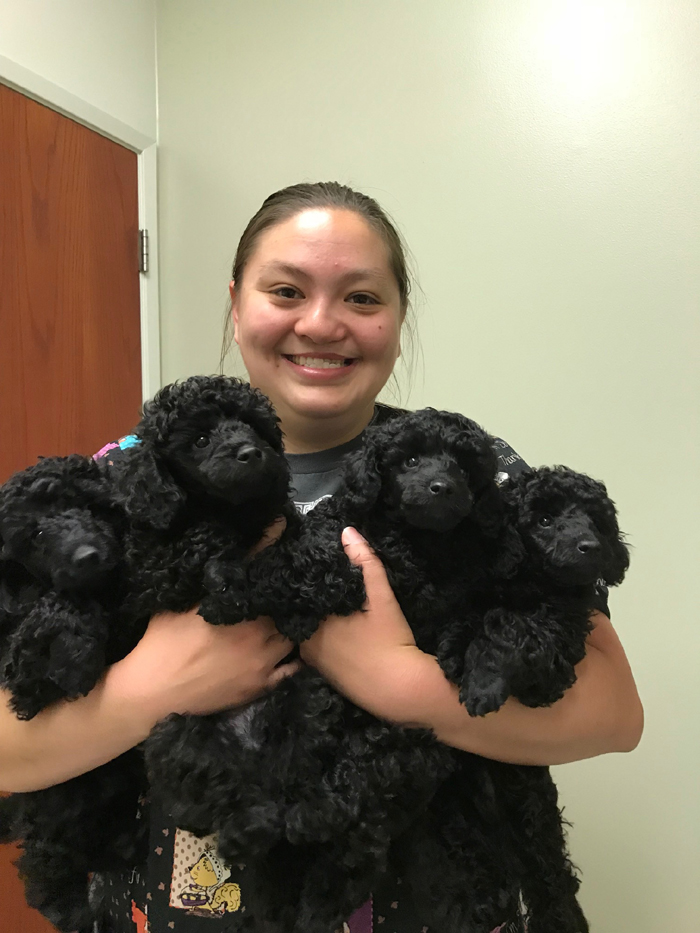 Week 7- 5/16/2018 I like to be out all the time .....little prisoners ....
Week 6- 5/9/2018 I like to play poodle .....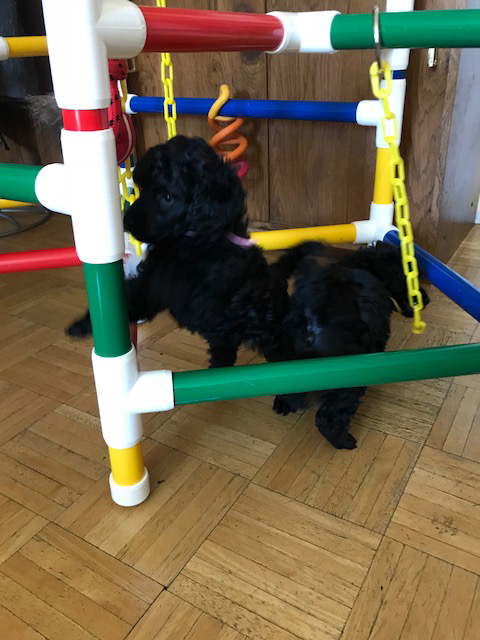 Week 5- 5/1/2018 I look like a poodle .....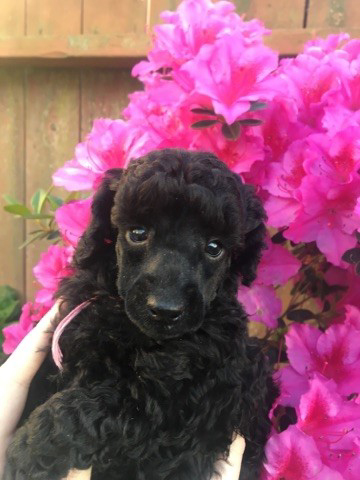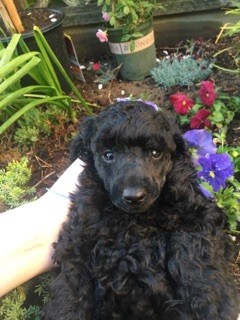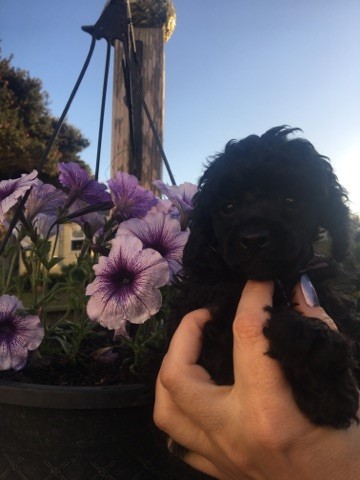 Week 4- 4/24/2018 I can see the sun .....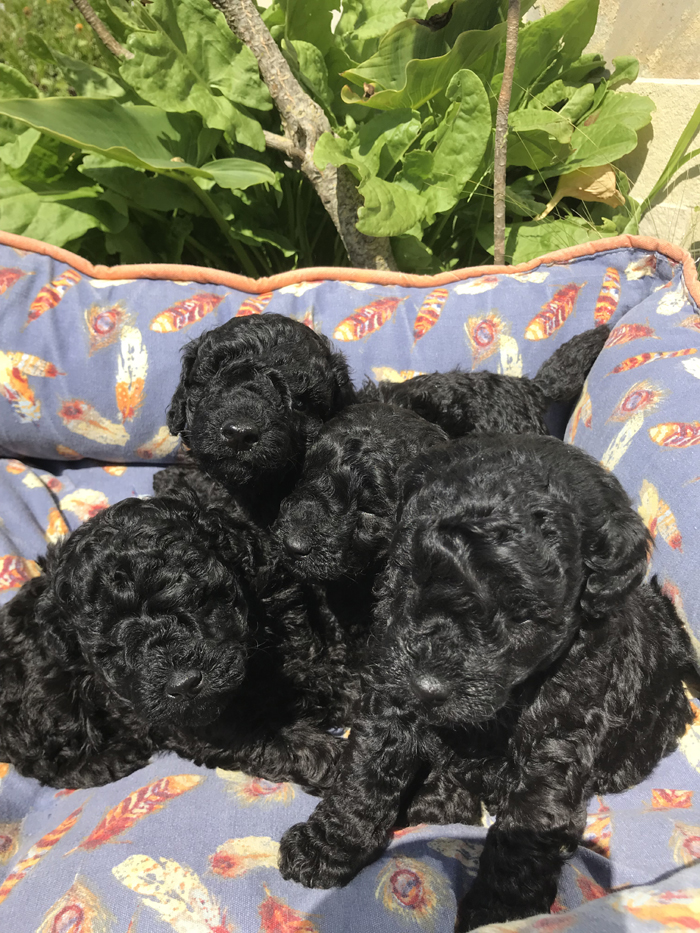 Week 3- 4/17/2018 I see you .....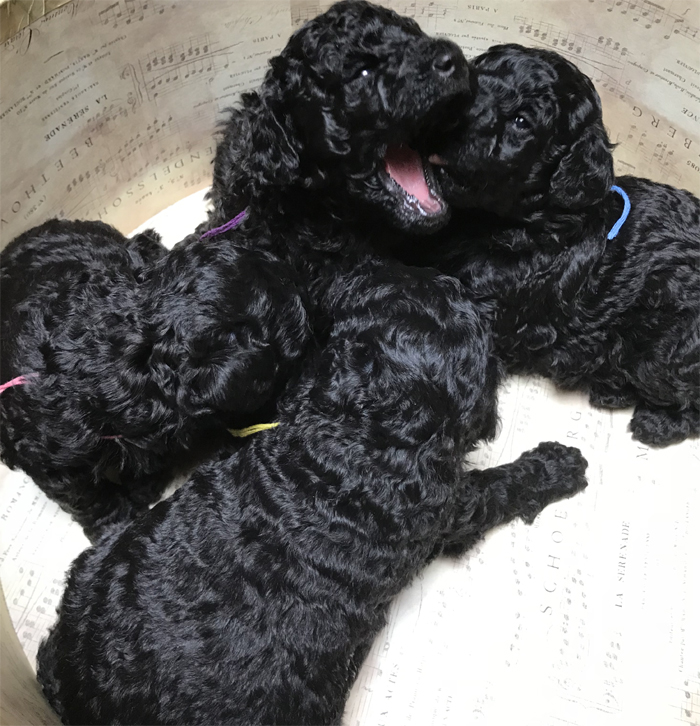 Week 2- 4/10/2018 I hear you .....
Week 1 - 4/2/2018 Happy birthday , litter K!